Tufdek Waterproof Vinyl Decking
High quality Tufdek vinyl deck covering is the ultimate solution for your sundeck, balcony or patio floor.  Attractive and hardwearing, it is a cost-effective alternative to wood or concrete that requires far less care. Besides an annual cleaning, these vinyl membranes are virtually maintenance-free.
This vinyl decking comes in a wide variety of traditional and contemporary colors and patterns to complement your home, outdoor furniture, and surroundings. Its clean look adds an elegant touch to all exterior walking surfaces, including those around your swimming pool or hot tub.
This product provides waterproof protection for your deck and non-slip safety for your family and friends. Nothing improves the wear resistance, stain resistance, U.V. protection and cleanability more than Tufdek, the ultimate combo of form and function.
Used on outdoor living areas including waterproof roof decks, balconies, sundecks, roof-top patios, walkways, or above grade concrete slabs. Tufdek is not deck paint or rubber coating in a pail but a factory manufactured waterproof sheet vinyl membrane flooring on a roll, similar to other high end PVC roofing products. Once properly positioned on the deck, the product is fully adhered and thermally welded to create a 100% watertight deck; a long lasting, and attractive walking surface.
Known as "The World's Strongest Vinyl Decking", Tufdek has superior strength and tear-resistance, which has been confirmed in independent lab tests.
How Tufdek Is Manufactured
Please see the results shown in our comparison charts below: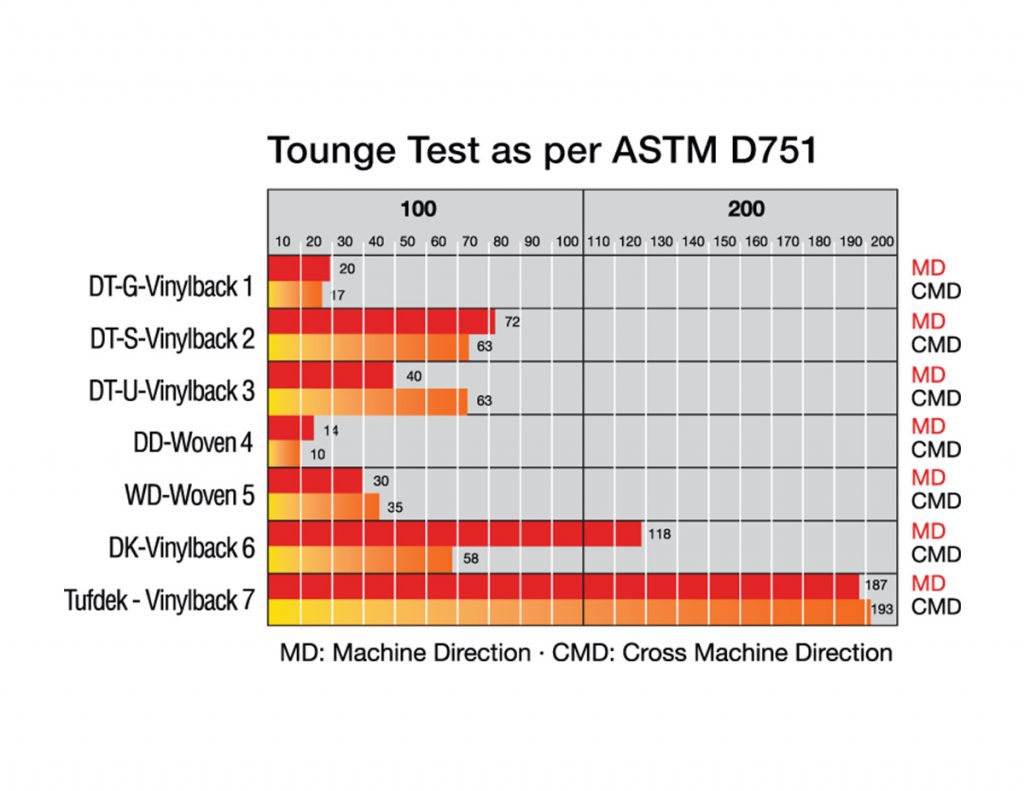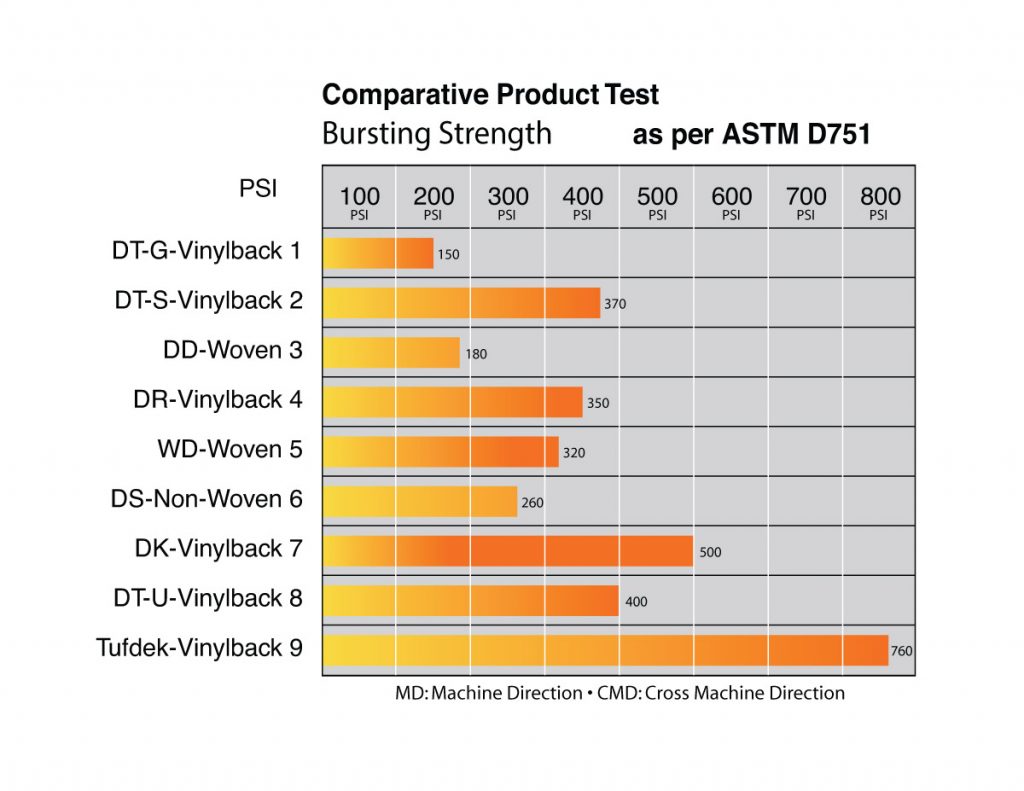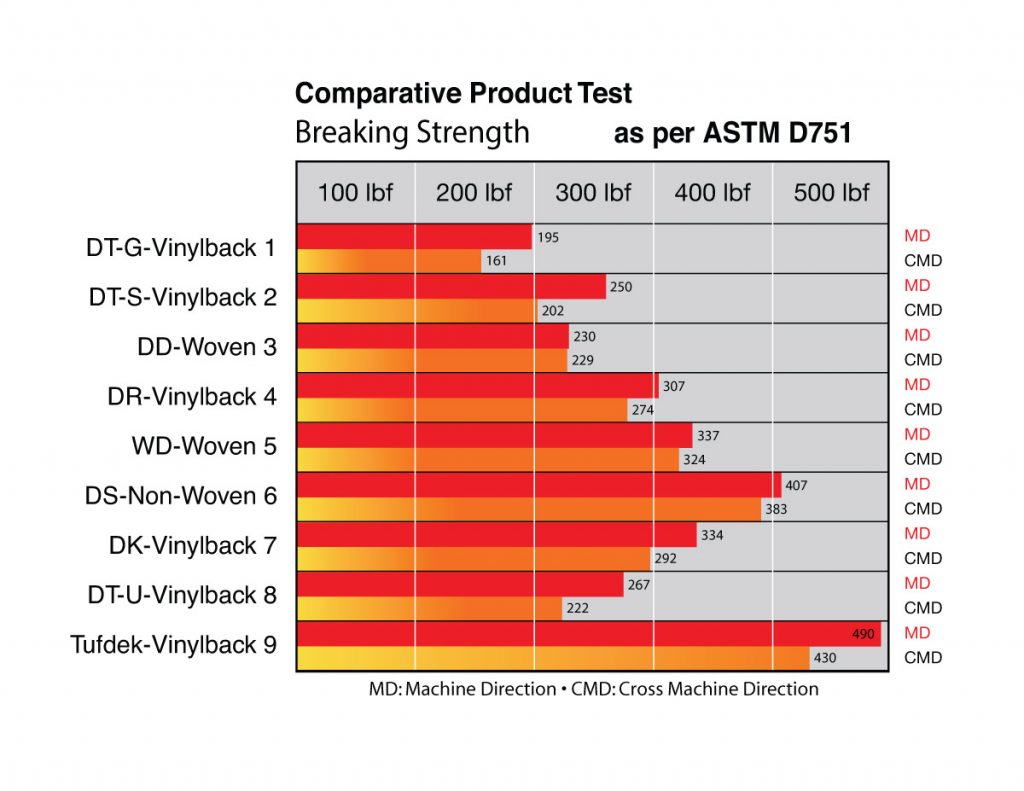 Helping People Love Their Homes